Featured Property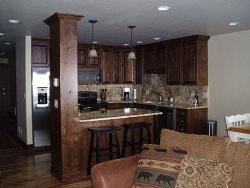 Crystal Beach B32
Guest Reviews
My husband and I and our awesome, long time friends stayed in this property for 6 nights! It is up-dated and very cozy. It also has a...
This adorable, newly renovated cabin was charming, spacious, clean, peaceful and beautifully decorated! Johnson & Company Vacation Rent...
My family and I thoroughly enjoyed our stay at this lake house. The house itself was gorgeous with plenty of sleeping space (very comfo...
View More Reviews